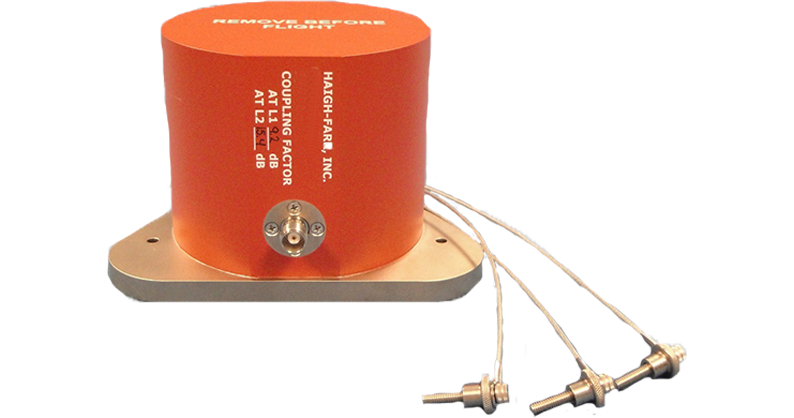 Test Hats & Hoods
Haigh-Farr test hats provide a tight EMI seal, minimizing RF leakage, typically to -80 dB or lower. We construct our test hats out of a solid aluminum, one-piece case with a conductive EMI gasket where the hat is in contact with the ground plane and the antenna. The coupling factor is a design parameter; however, it ranges from 4 dB to 30 dB, with each hat calibrated. Haigh-Farr hats are designed to work with single or multiband Flexislot™ and Patch antennas, as well as single or multi-channel Wraparound™ antennas.
To request additional datasheets, please email
datasheets@haigh-farr.com
.
Features
Tight EMI Seal; leakage typically -80 dB or lower
Frequencies from UHF to x-Band
Single or multi-band designs
Precision fit enables repeatable electrical characteristics when mating/demating
Secure fastening. Flange designed to naturally mate to cylindrical, conical and other curved surfaces
SMA, TNC, and other connector options available
Low outgassing materials utilized
Applications
Contain RF Energy
Ground and lab testing
Reduced EMI environments
System verification
Late stage testing and last minute removal prior to flight