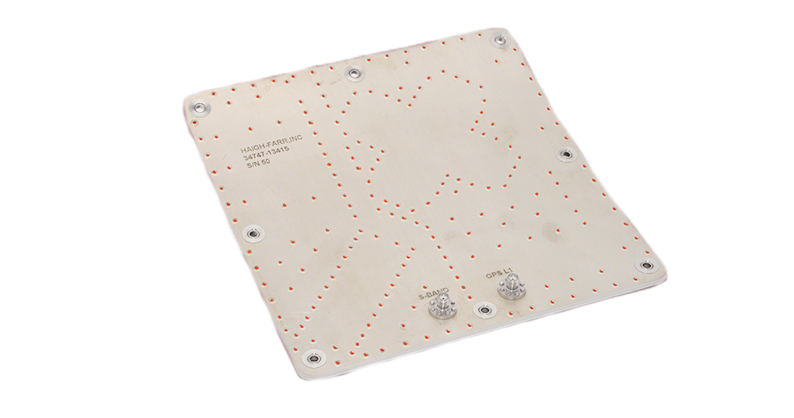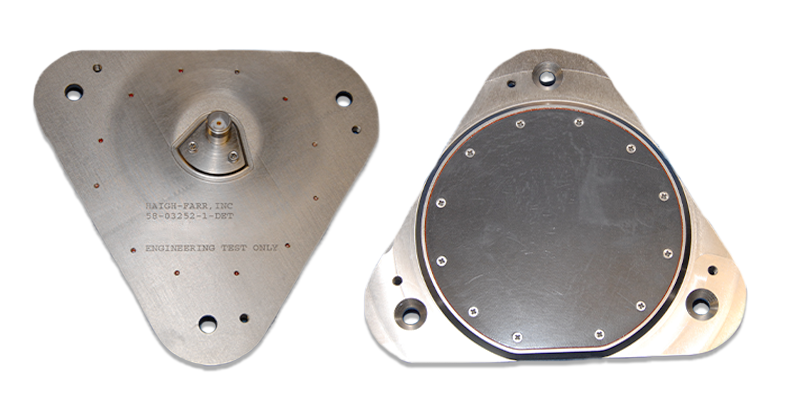 GPS Antenna Capabilities
Haigh-Farr's GPS antennas are available at the L1 frequency, L1/L2, L1/L2/L5, or GPS/GNSS applications. Our GPS antennas are designed for flat, cylindrical, or conical shaped mounting surfaces and may be mounted flush or on the exterior of the vehicle. The antennas utilize Haigh-Farr's well-proven fabrication techniques and are designed to operate in high dynamic environments.
We design our antennas as one-piece or multi-segment antennas for the most complete spherical coverage possible on cylindrical bodies or as individual conformal patch or slot elements to be placed in multiple locations, as required.
To request additional information pertaining to our GPS Antennas, please email
datasheets@haigh-farr.com.
Applications (Both Commercial & Military):
Launch Vehicles
Atmospheric Rockets, Missiles and Projectiles

UAVs and Aircraft
Helicopters
Spacecraft
Satellites
Drones
Features:
Flat, Cylindrical, or Conical Shapes
GPS L1/L2, GPS L1 only
Hemispherical or Spherical Coverage
Conformal - Flush or External Mounting