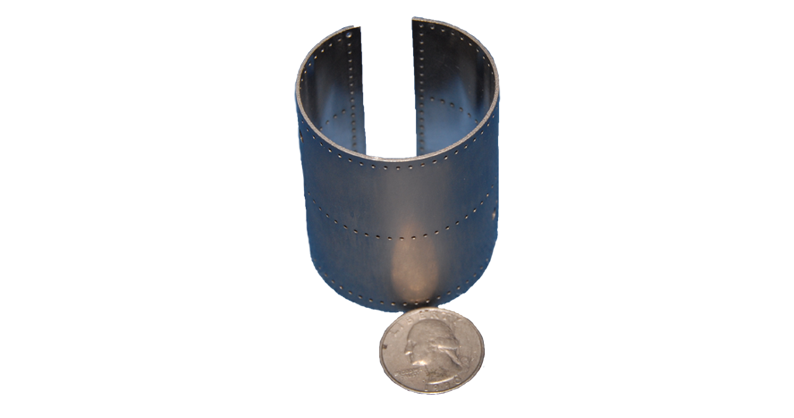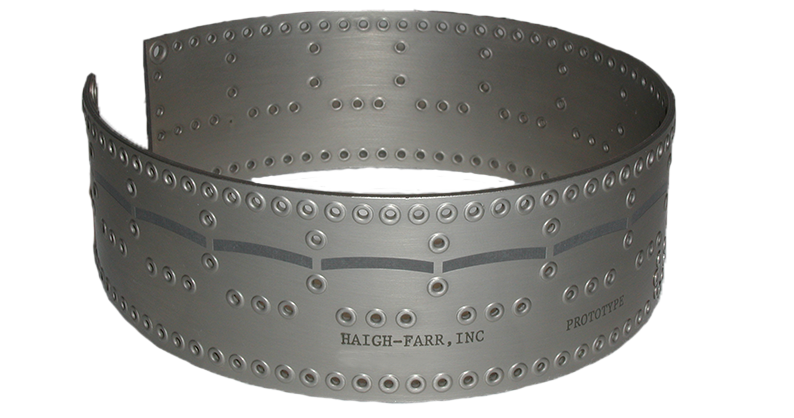 WraparoundTM Antennas
The Haigh-Farr Wraparound™
is a self-contained, omnidirectional antenna for cylindrical or conical shaped vehicles. A single point feed is used and no external splitters, combiners or cable harnesses are required for installation. The antenna may be mounted flush, or on the exterior of the vehicle.
Designs are available from 300 MHz to 13 GHz with typical applications including Flight Termination, GPS, Telemetry, Data Links and Transponder. Multiple antennas can be combined within the same physical Wraparound™, providing a multi-task solution in a single, compact package.
The Wraparound™ antenna has been flown on all types of vehicles from subsurface sea to space, including high Mach kinetic kill weapons, high G projectiles
and
re-entry vehicles. The Haigh-Farr Wraparound™ antenna has qualified for use on
high performance
vehicles flown on
test
and
launch
ranges throughout the United States and Europe. For high aero-heating applications, an ablative heat shield may be added to the antenna.
With over 50 years experience designing and producing antennas, Haigh-Farr may already have a solution to meet your needs. To request additional datasheets, please email
datasheets@haigh-farr.com
.
Features
Omnidirectional: full spherical coverage
300 MHz to 13 GHz
Multi-channel designs
Single point feed
No external dividers and cables required
Conformal - flush or external mounting
Fastened or bonded to the vehicle
OEM or retro-fit applications
High aero-heating protection available
Rugged construction - designed for high G, high radial G (spinup), and extreme vibration environments
Applications
Launch vehicles
Atmospheric rockets
Missiles
Drones
High speed drones and targets
Artillery round
Spacecraft
Guided bomb
Scoring systems
Oil rigs