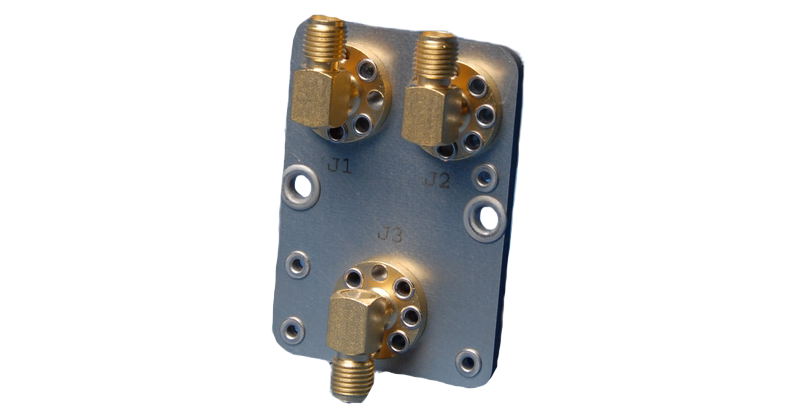 Power Dividers, Combiners, Hybrids & Diplexers
Haigh-Farr's versatile line of power dividers/combiners provides 2, 3, 4, or 6-way division and is available from UHF to X-Band frequencies. Complementing the line of equal amplitude in-phase models, Haigh-Farr offers unequal amplitude distribution, phase progression, and quadrature hybrid models.
Power dividers/combiners and diplexers are flat for most
applications,
but may be curved to mate with cylindrical or conical surfaces. Matching cables are available.
To request additional datasheets, please email
datasheets@haigh-farr.com
.
Features
Frequency from UHF to X-Band
2, 3, 4, or 6-way designs
Equal amplitude distributions, phase progression and quadrature hybrid models available
Small compact footprint
Conformal and custom footprints available
Built for extreme shock and vibration
Applications
Vehicle Launches
Atmospheric rockets
Spaceship
Aircraft, helicopters
UAVs
Multi-element system